Sightseeing spots
Historical and Cultural Heritage Reflecting the Kaga Hyakumangoku Culture.
During the Edo period (1603 – 1868), Kenrokuen was founded and extended over generations by the feudal lords of Kaga (current southern part of Ishikawa) as a typical Daimyo  (feudal lord) garden.

Located in the heart of Kanazawa, it has been appreciated by both citizens and tourists from all over the world as a landscape garden that shows a different flavor in each season.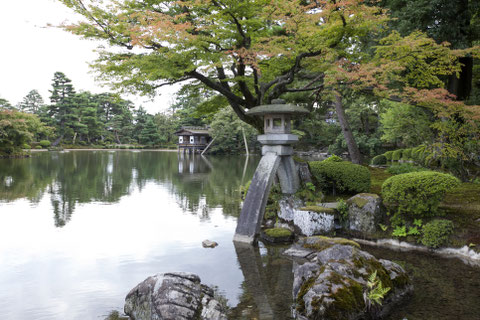 The first feudal lord Maeda Toshiie entered Kanazawa Castle in 1583,

and he started building the castle earnestly.

Reportedly, he invited Takayama Ukon.

Who was well known as a Christian lord at that time, to learn how to build a great castle.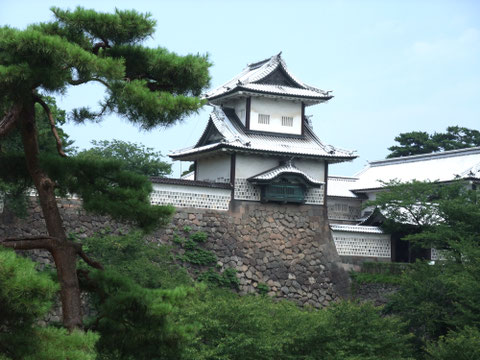 The Omi-cho Market was established about the middle of the 18th century.

Since then, it has been supporting the gastronomic culture of Kanazawa for more than 280 years.

There are as many as 170 stores including a large number of fish stores.

That sell fresh fish and seafood caught in the Sea of Japan, vegetable stores that sell unique Kaga vegetables, fruit stores, dried food and marine product stores, grocery stores, and clothing stores besides restaurants.
Naga-machi Buke Yashiki District
Residences of Retainers of the Kaga Maeda Family

Kanazawa was a castle town of the Kaga Clan governed by the Maeda family until 1868 (about 280 years) after Maeda Toshiie moved to Kanazawa Castle in 1583. The residences of two of the eight chief retainers of the Kaga Clan were located in the Naga-machi area, where top- and middle-class samurais (members of a feudal powerful military class) lived.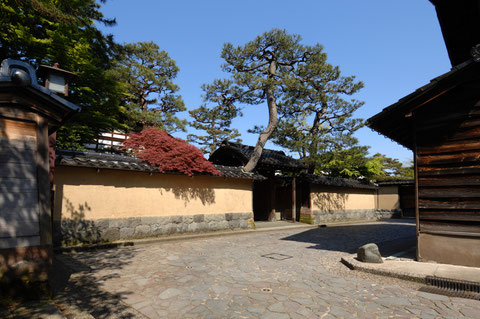 Historical Rows of Houses Designated as Japan's Cultural Assets

Chaya is a traditional place of feasts and entertainment, where geisha (traditional female Japanese entertainers) have been entertaining people by performing dances and playing Japanese traditional musical instruments since the Edo period. The central part of Kanazawa was dotted with a number of chaya houses in the past. These chaya houses were moved into four districts distant from the central part in 1820. The largest one of the chaya districts in Kanazawa is the Higashi Chaya district.